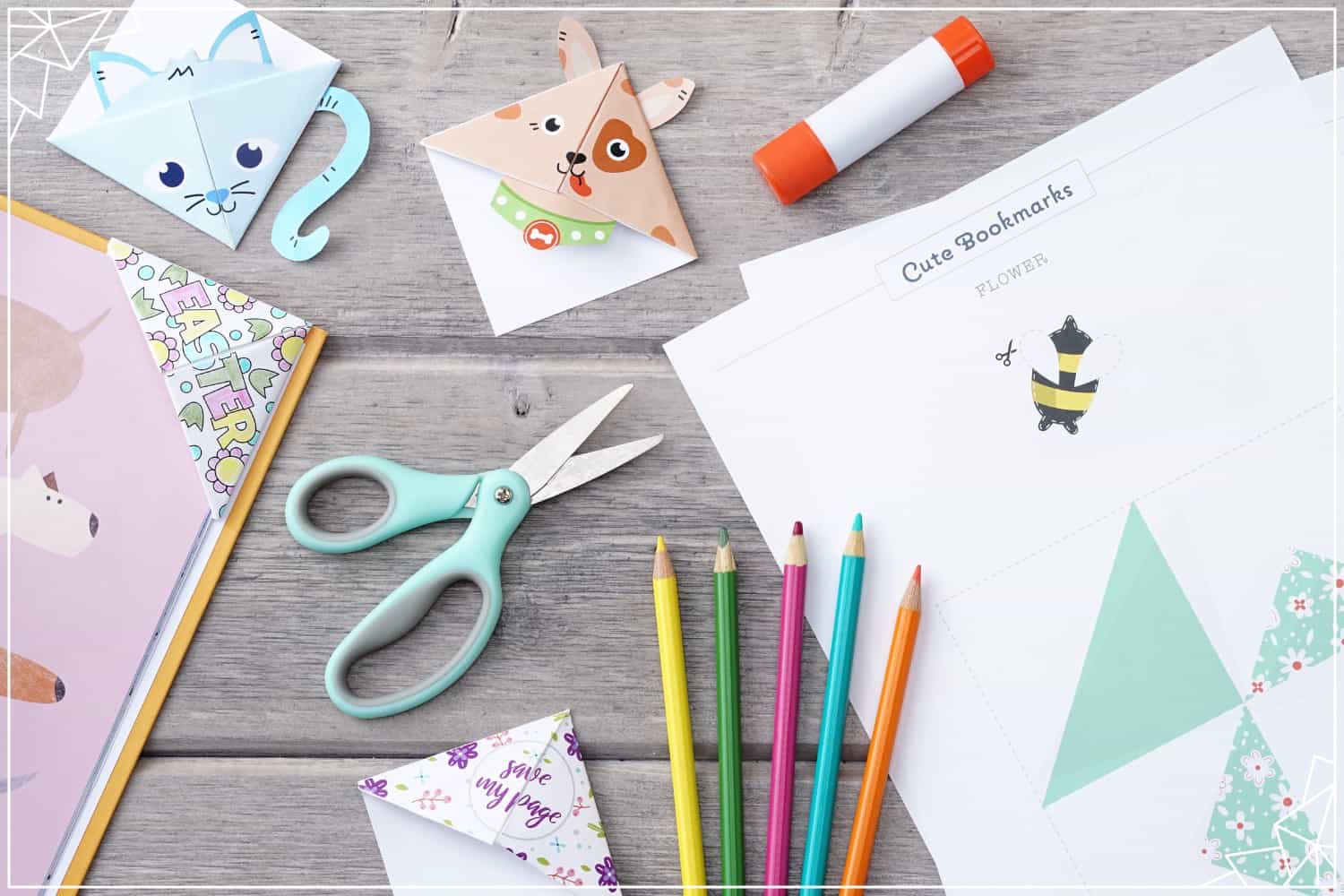 If you're looking for something the kids can make for their teachers, we found it at Personal Creations.  They gave permission for us to share it here and we thank them.  You will too when you see how cute these bookmarks are.
Origami, which has roots in early Japanese culture, ranges from simple designs to intricate works of art. Whether you have an avid young reader, hope to become an origami master or just want something cute for your books, this origami bookmark can be made in just six easy steps!
Ready to get folding? You don't need much to make these cute bookmarks –– that's the great thing about origami! It may be helpful to use tape or glue during folding to ensure the creases hold. You'll also want tape for our adorable templates and add-ons!
You can use a square piece of paper or one of our themed templates. Follow the instructions below to create your very own origami bookmark!
1. Cut out template and add-ons.  Choose your favorite template below, then print and cut it out. Start by placing the paper with the corner facing you and the design facing down. The solid colored triangle should be closest to the bottom corner.
2. Fold the bottom corner up to the center point of the square.  Place your square on a table, one point facing towards you so it looks like a diamond. Bring the bottom point up to meet the top point. Crease in the middle to create a small triangle.
3. Fold upward again at the center, creating a second triangle.  With the top of your triangle pointing up, bring the left point up to meet the top. Crease along the fold. Repeat on the right side to create a smaller diamond.
4. Bring the bottom two points up to meet the top.  Flip your diamond over. Taking only the top layer of paper, bring the bottom point of the diamond up to meet the top. Crease, then unfold.
5. Fold the points into the pocket.  Taking the same point, tuck it into the pocket created and crease at the edges. Use tape or glue to strengthen any loose edges on the back of your bookmark.
6. Glue or tape on decorative pieces.  Attach the decorative pieces as shown in our previews. Have fun reading!
Now that you're a pro at origami folding, try creating a bookmark using one of these fun designs! From your favorite furry friends to daring superheroes, these templates will get you excited to read and help protect your books from wear and tear.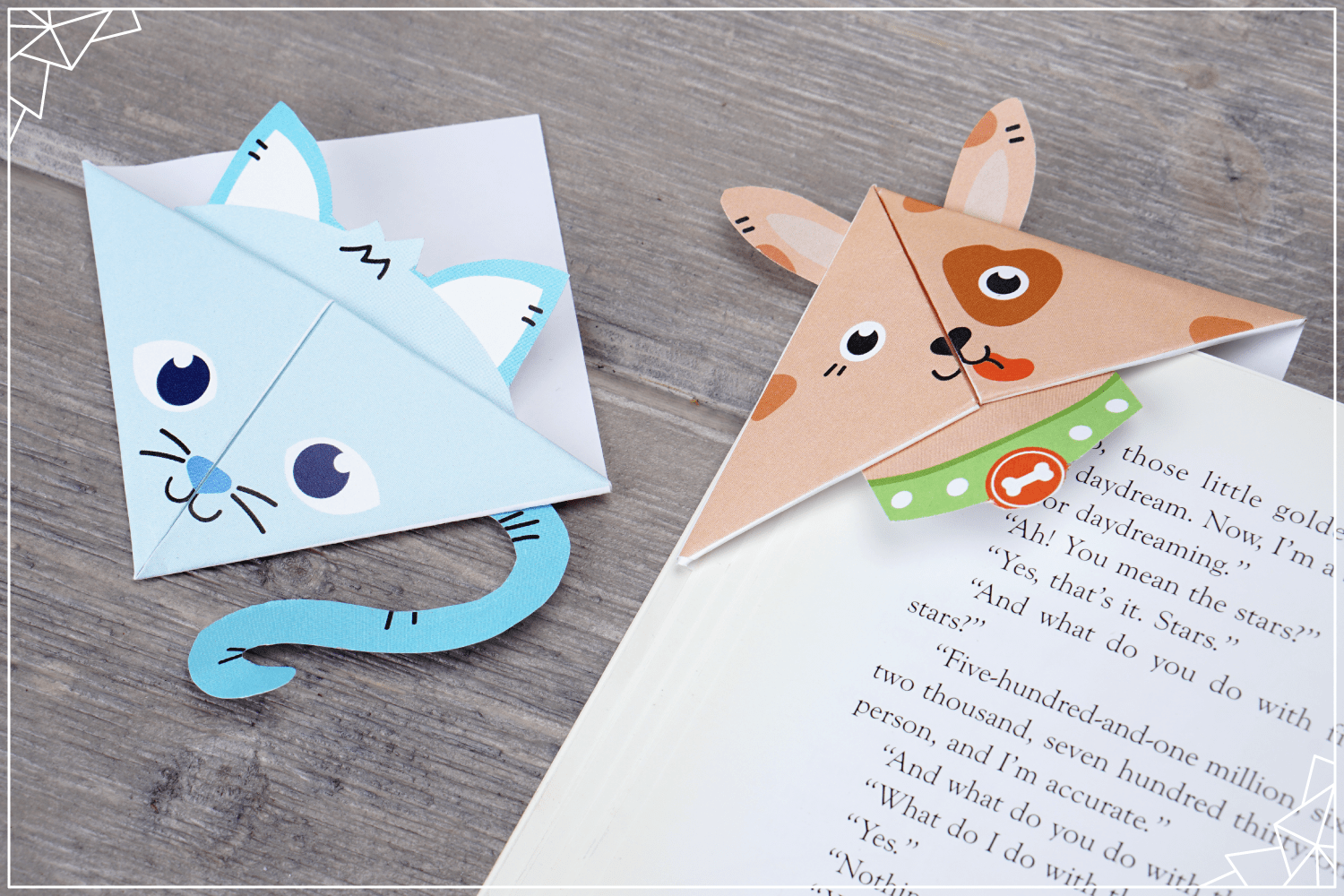 The flowers and bees are so cute!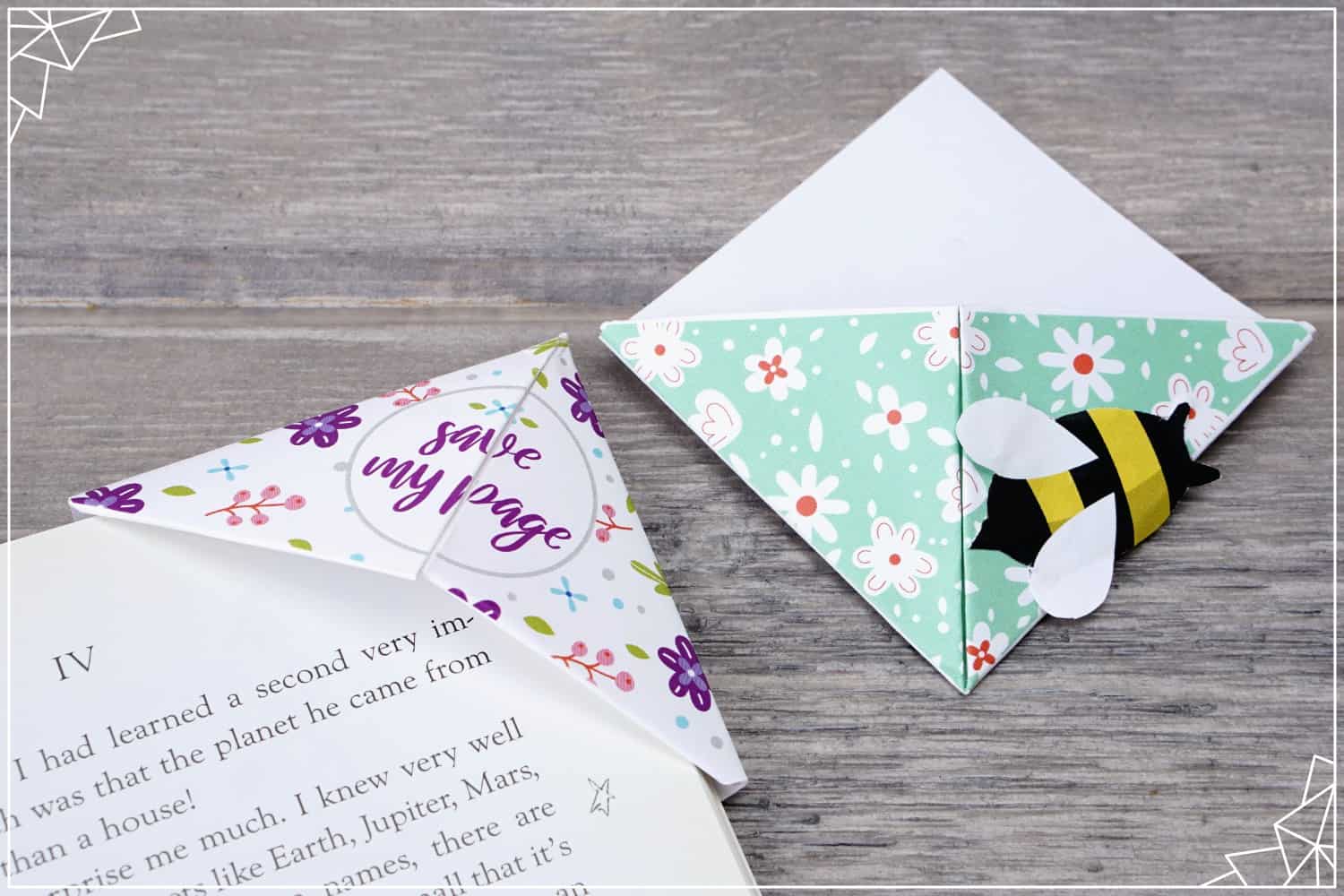 Nothing better than a Super Hero!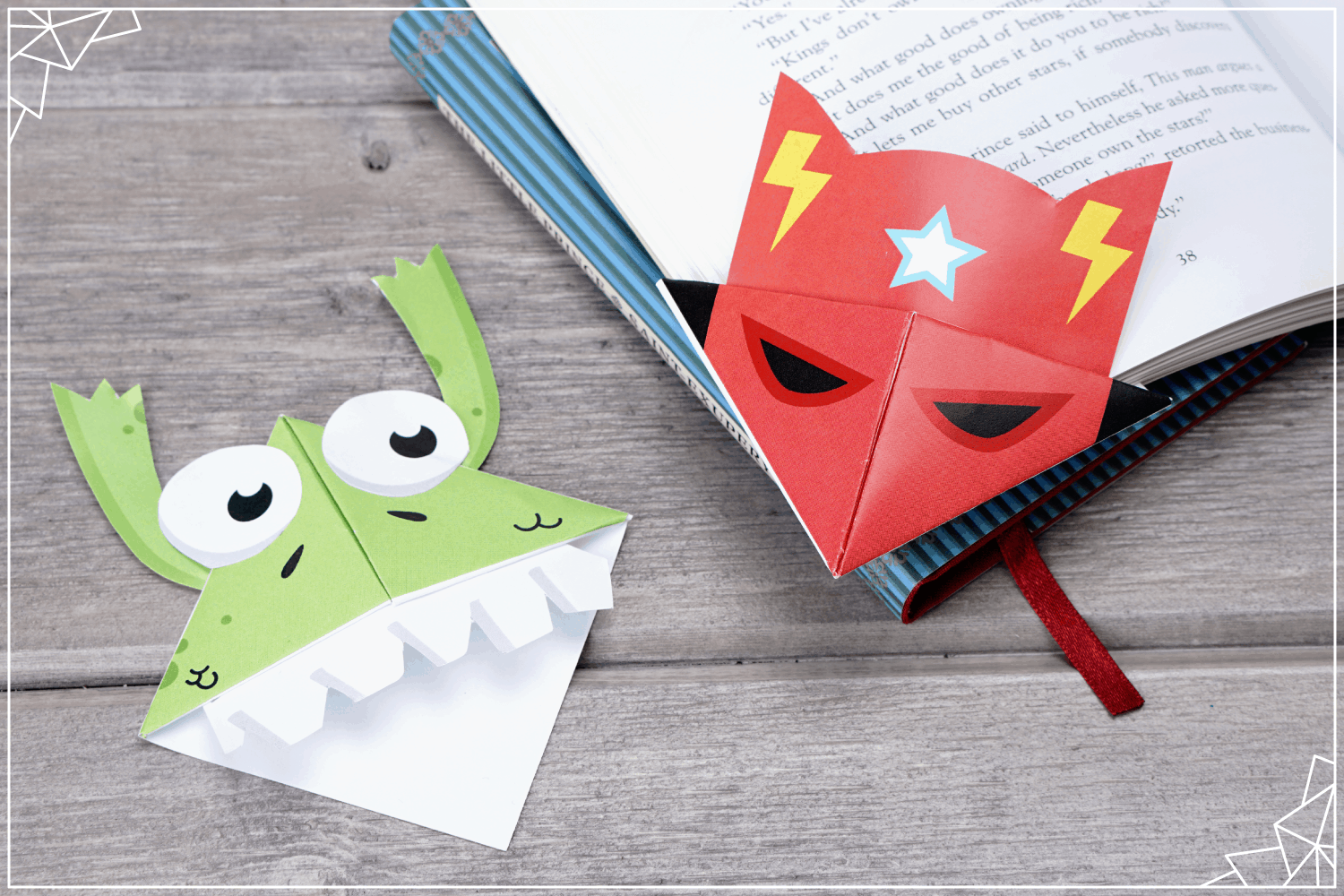 Thanks again to Personal Creations for allowing us to share their fun kid friendly ideas for Teacher Apprecation Week!
Be sure to follow the links and see all their other fun things for the kiddos